Job Opportunities
We are looking for both junior and senior consultants. As long as you are exceptional and we have a click. Want to be part of our amazing team? Learn everything about the role & let's meet!
Our open positions
Our consultants count on us to create an individual career path and we do. We have strong and sometimes shareholder ties with major companies and that creates opportunities. You can switch roles, step into an operations job for a while, combine a start-up position with a consulting position, take a break and come back… It's your life, it's your career. If you're great we'll fight for you & make it happen.
Management Consultant 
Combining exciting projects and clients, advisory & execution, C-level and shopfloor engagement all at once. Be part of a stimulating team and environment that allows you to develop to your fullest potential and go for that steep learning curve.
Operational Excellence Consultant
Develop and implement tailored OpEx programs for clients. Analyze processes, identify improvement opportunities, and engage with C-level executives and shopfloor teams while contributing to the development of Nova Reperta itself. Experience a stimulating environment for personal growth.
Operations Strategy Consultant within Insurance
Be at the forefront of reshaping the Life Insurance and Employee Benefits landscape across Europe. Combine exciting projects, advisory & execution, and engage with C-level executives and shopfloor team while contributing to the development of Nova Reperta. Experience a stimulating environment for personal growth.
Digital Strategy Consultant
Utilize your expertise to empower businesses in leveraging the full potential of digital technologies. As a seasoned professional, you will develop strategies aligned with client objectives and steer teams. Drive our clients towards growth, operational optimization, and overall performance improvement while contributing to the development of Nova Reperta itself.
Create your own path
Click to start the ride!
Triggered by the way we work and the opportunities we create for every individual's personal growth? At Nova Reperta, you decide your own path and you're the driver of your personal development. We are proud to guarantee a steep learning curve in the right direction and always have your back to support you in your dreams.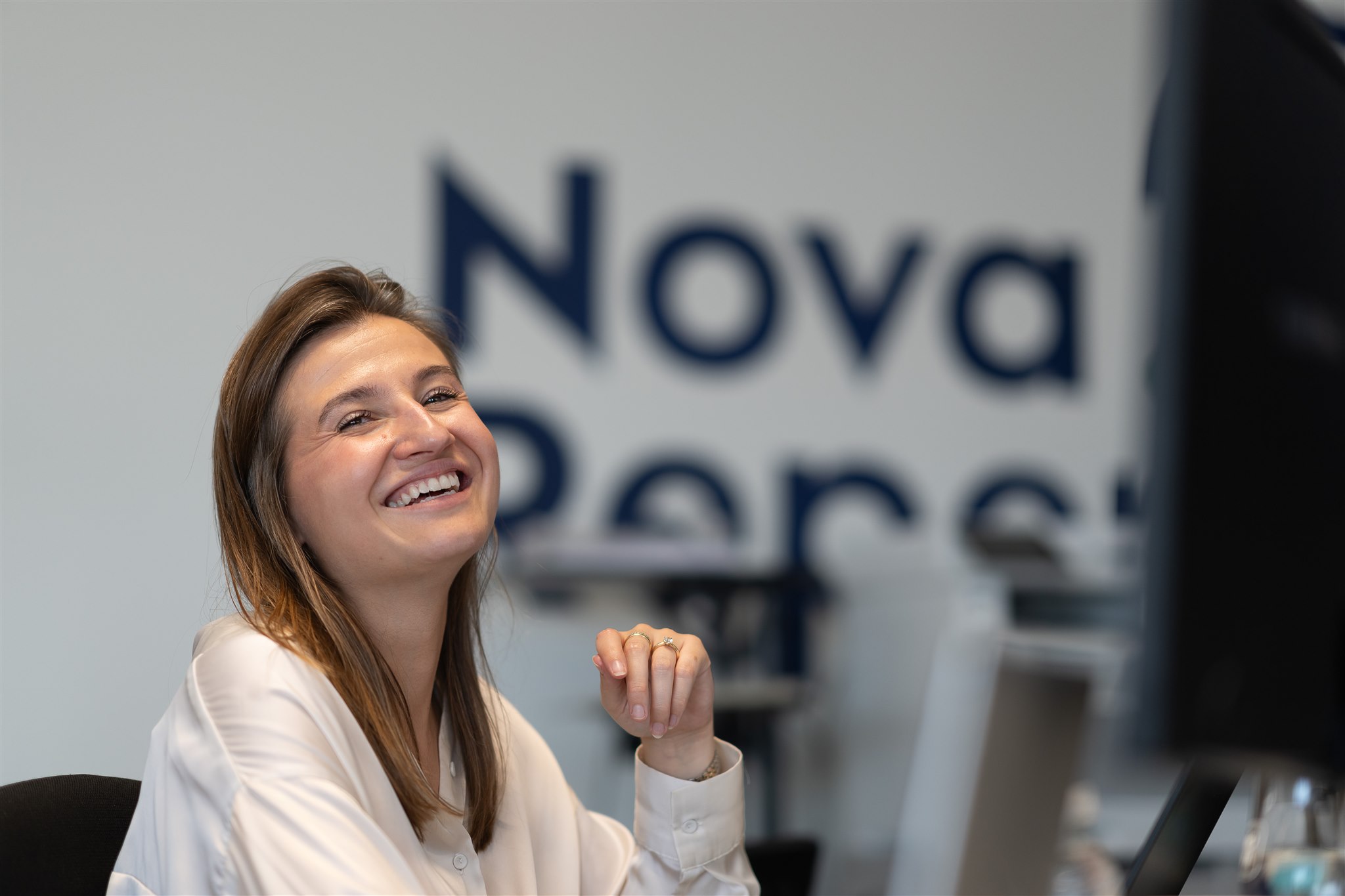 I'm very proud to be called a Nova Reperta consultant and I'm grateful for everything which the firm has done for me over the past years. I've accelerated my personal growth at a great pace thanks to the many opportunities which are presented to us, and the incredible people that work here.
Nova Reperta is a large family with many great minds coming from many different places, What sets us apart is this group of smart, pragmatic, crazy, different individuals that look at a single problem from 10 different angels, and jointly agree on a way forward, all this whilst having fun during and after working hours.
From day one, I was captivated by passionate atmosphere that permeates every corner of the Nova Reperta office. The team's unwavering enthusiasm for tackling challenges head-on and pushing the boundaries of management consultancy truly sets this firm apart. Onboarding felt like joining a dynamic family where my ideas were not just welcomed, but celebrated. The warmth and support I received from my colleagues made the transition seamless, and empowered me to hit the ground running.
Nova Reperta is for me how I envisioned consulting should be. It's about working side by side with the client and empathizing with their issues as if they are your own. Being a trusted counterpart that gives it 'straight up'. Being flexible and move to wherever you're needed most. About giving it your best, regardless of the request coming from a CEO or a data analyst. All the while being part of a tight group of ambitious colleagues that know how to leverage each other's talents and support each other wherever needed.
In the last 5 years at Nova Reperta, I have seen it evolve quite drastically to an established consulting player in the BeNe market with a mature offering covering all the spectrums of strategy deployment and I was lucky to grow along and also grew via great projects across all our offerings and in many different industries. There are two things that haven't changed though: the amazing colleagues and the relationships we build with our clients. Of course, colleagues came and went, but the spirit never changed: "entrepreneurs that really commit to making it happen as if the client was their own company but with the right amount of pragmatism". That same spirit rubbed off on me and resulted in a long-term relationship with my very first client, where I still engage at all levels of the organization after 5 years.
Life at Nova Reperta
Management consultants with a twist – based on a strong company DNA. You're part of a group with healthy ambitions who are willing to go the extra mile for the client, for the company and for the colleagues. We are in it together. But with respect for the individual and everyone's aspirations and ambitions.
As of day 1 you are respected part of the team – regardless of age or seniority. You are a part of the tribe. You are a Novist!