Customer Centricity
We help you achieve sustainable growth by delivering consistent, phygital and memorable customer experiences​.
Reconnecting with customers in an ever-changing environment
Turning one-time buyers into returning customers and, ultimately, into advocates for your brand… Maximizing customer lifetime value is the key to securing growth in any business. But in the face of increasing competition, digital disruption and ever-changing expectations, "wowing" your customers these days calls for a customer-centric mindset at every level of your organization. Which is why Nova Reperta employs a comprehensive approach aimed at radically transforming your customer journey, with greater retention, satisfaction and sustainable growth as a result.
Challenging market
Are your customers raising the bar when it comes to service, performance and overall experience?
Ever-changing environment
Need to sharpen your competitive edge against a backdrop of rapid technological change?
Resistant company culture
Struggling to implement the sustainable mindset you need to secure growth, company-wide?
Changing value proposition
Looking for ways to transform your customers into genuine brand advocates to meet your revenue targets?
A powerful and relevant customer promise
Before you can implement the enhanced end-to-end journeys that will truly delight your customers, you first need a thorough understanding of your customers' needs and expectations, and above all how they shift in response to changing market trends. That is why we start by defining a powerful and relevant customer promise that functions as an anchor point for all your transformation ambitions. Because you need to know you're doing the right things, before you can focus on doing things right.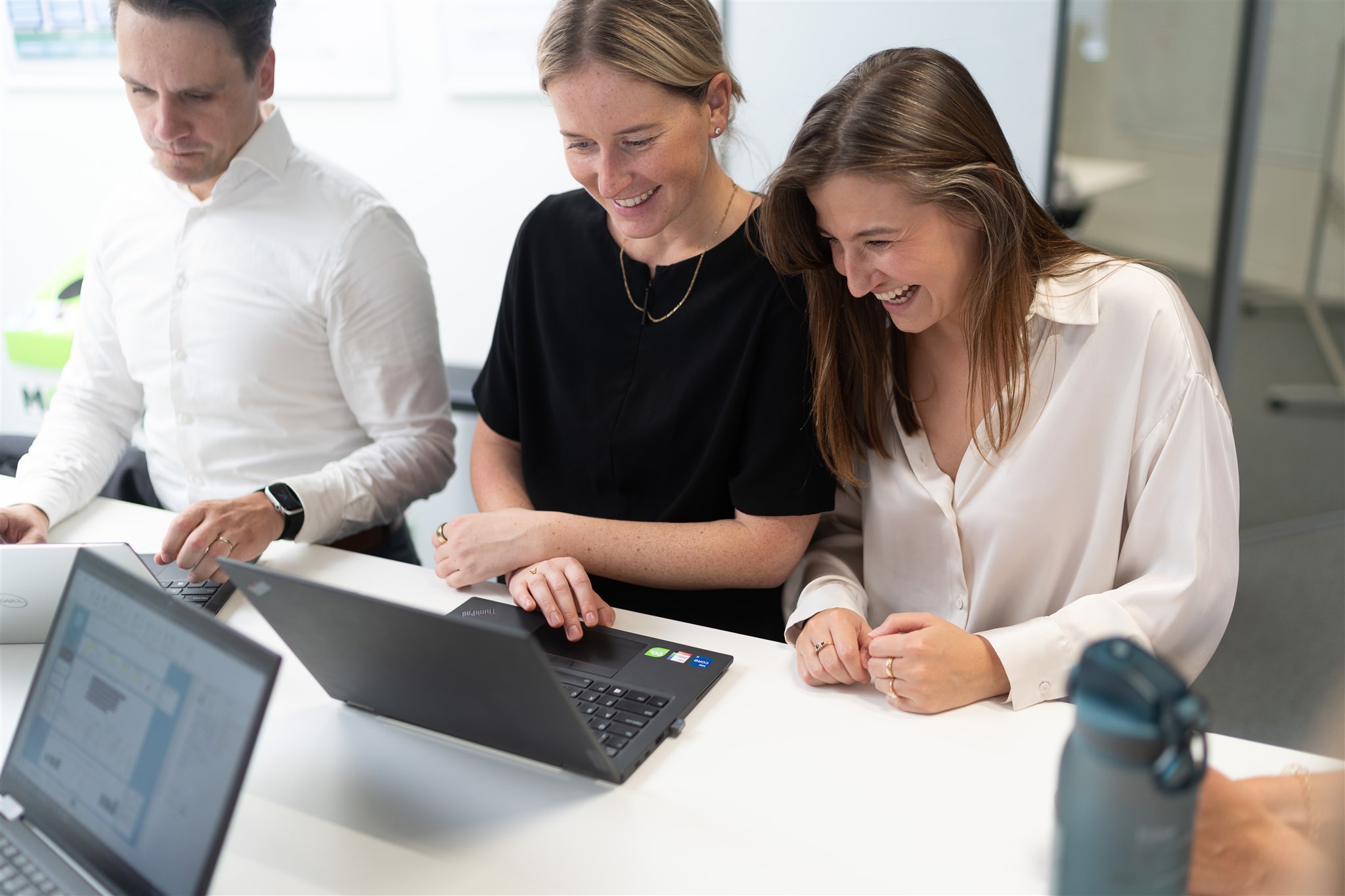 Step 1
Customer promise
Together with you, we formulate your core customer promise based on a rich understanding and visualization of your customer persona and their current and future expectations.
Step 2
Organizational commitment
We assemble a coalition of influencers within your organization to instill a strong sense of customer ownership at every level and for all critical value streams.
Step 3
Phygital delivery
We help you bring your customer promise to life by matching end-to-end customer journeys with optimized internal processes. To boost performance and deliver outstanding physical and digital experiences at every touch point.
Step 4
Continuous improvement
We make proactive use of customer feedback to develop an adaptive and future-proof operational model and to make change stick in your organization.
Your next move
Find out how boosting your customer centricity can lead to a genuine positive transformation within your organization.