Operating Model
We help you bridge the gap between strategy and day-to-day operations​.
Capture your future
The challenges that face organisations & leaders of today have are huge. From meeting the fast-changing needs of the ever more demanding consumer, to retaining scare talent, to becoming increasingly digitalized and moving towards new business models.
Boosting growth and staying competitive in this increasingly complex environment requires continuous adjustment of your business strategy and way of working. While your strategy defines your organisation's aspired future, aligning your way of working is how you capture this future and make it reality.
Your way of working is defined by your structures, decision making processes, culture, processes, infrastructure & systems, and most importantly, your people. Ensuring that all elements are aligned to each other and to your strategy enables genuine value delivery to your customers and attraction & retention talent along the way. We help clients bringing all elements together and transforming their organizations to become 'fit for future'.
Triggers to rethink your operating model
A new strategic direction
Just designed a future-proof business strategy and superior new value proposition in response to market changes? Looking for the most efficient and effective way to implement it by adapting your operating model?
Integrating a new business
Just acquired a company that will catapult you forward in the rankings? Now need to deliver the espoused synergies for real and forge a winning operating model that combines the best of both companies?
Boosting business performance
Do you sense that you are making the right strategic choices but revenue growth and profitability are not following suit? Need to re-think your operating model in order to boost performance?
There are two ways to respond to shifting market conditions: passively react to change in an attempt to keep up… or proactively change track to benefit from favourable winds and come out in the lead. At Nova Reperta, we do our best to turn threats into opportunities, fostering the profound transformation required to design and implement a new target operating model successfully. We help you review every element of the equation: from the ecosystem in which your organization resides and for which it aims to create value, to your organizational structure, systems and infrastructure, all the way through to your end-to-end processes, resources, sourcing models and enabling technologies. We ensure that people at every level are on the same page and headed in the same direction. And we take care of your change management, so your customers and employees engage in the same new journey together.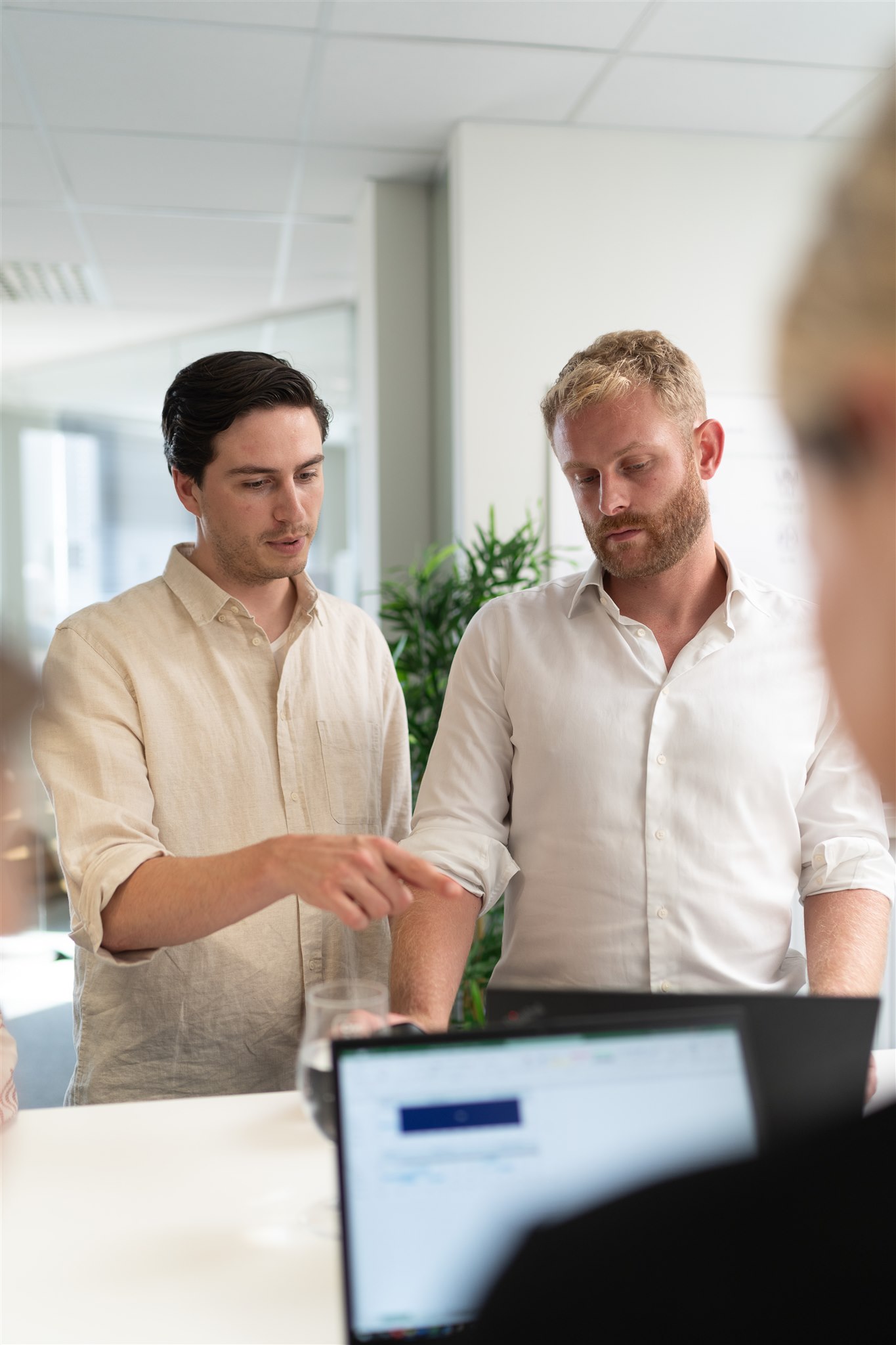 How we help you make your mark
Step 1
Understand your context
Being mindful of your business strategy, we conduct a thorough review of your operating principles and guidelines to identify existing and upcoming threats to your operating model.
Step 2
Design the future
We work together with you to adapt your operating model, revisiting one or more of its building blocks: organizational model; end-to-end processes; resources, skills and sourcing model; IT, infrastructure and location footprint; and core management principles.
Step 3
Prepare the change
We help you articulate your new target operating model and detail the transformation roadmap aimed at achieving maximum ownership.
Step 4
Make change happen
We help you implement the new operating model, from detailed design to preparing the go-live and aftercare.
Your next move
Ready to capture your future and make it a reality? We'd love to hear from you!