Digital
The pressure on your organization to make the most out of your digital journeys is on. Nova Reperta Digital helps you with the end-to-end orchestration of your digital transformation​.​
Riding the waves of digitalization
Many organisations understand digital solutions and opportunities are out there, but struggle to make it an integral part of their strategy. Still, business leaders are inspired by the successes of an abundance of companies who have mastered the digital playbook. And rightly so, because suppliers, customers and other stakeholders are becoming ever more demanding, and keeping them satisfied requires ever greater reliance on digital technologies. Today, it is every company's challenge to boldly face these waves of transformation and learn to ride them. That's where we step in.
Investment without return
Spending a lot of money on data analysts and IT infrastructure? Does the added value seem intangible and insufficient?
No digital mindset
Noticed your organization is not digital-savvy? Still taking decisions based on gut feeling, not data?
Digital feels like an add-on
Struggle to fully realize that digital transformation? Is digital still not an integral part of your business yet?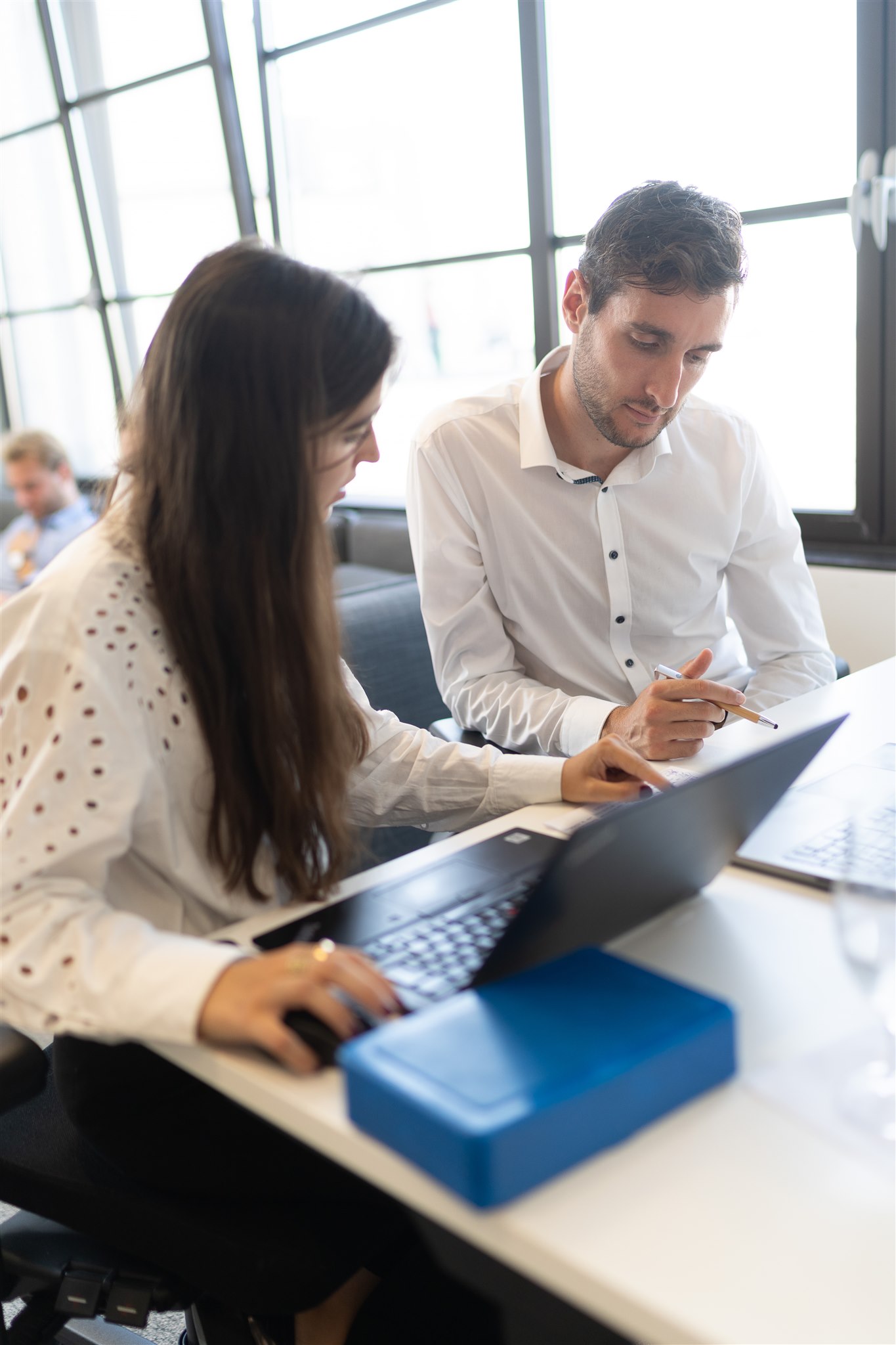 Step 1
Scan
In a couple of weeks, we assess different parts of your digital maturity (digital footprint, data valorisation capability,…) and propose a concrete action plan where your organisation can improve.
Step 2
Browse
Together with you we devise select an arsenal of best practice solutions that work at the right levels. Be it front stage, back stage, with people, or with processes.
Step 3
Download
We help you crystallize the options available into an approach that aligns both with your digital and general strategy. This will entail working on Digital VCP, Data Management & Valorization, and Digital Transformation Orchestration.
Step 4
Install
You're not on your own to install these updates to your organization. Our experienced team of digital & transformation experts will guide you through the implementation and ensure neither the Business nor IT aspects are lost in translation.
Closing the transformation gap
Transformation is the fundamental shift in the way that an organization conducts business, resulting in economic and social impact. Many companies have done a remarkable job by deploying new digital products and services while tweaking their operating and business models. But unless an organization is a startup, legacy systems and processes are likely to get in the way of a streamlined digital transformation and overcome the cultural divide between IT and business. Successful change runs deeper than just the adoption of new technologies or tools. The organization as a whole needs to embrace digitalization. Competing in a digital world ultimately means transforming both hard and soft capabilities to create an agile business environment in which change can take root at scale and strategy is fully enabled by digital technology. Nova Reperta knows the challenges, and helps organizations close the gap. 
Your next move
Wherever your transformation journey may take you, let's have a coffee first.